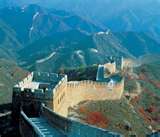 ARC Investment Partners, Adam Roseman managing director and founder, was recently featured in the on-line German Business News Magazine Wirtschaftswoche. The July 2010 article focused primarily on the expectations Adam Roseman has for the growth and development of the Chinese economy, and the various investment opportunities that are presenting now in China.
The article mentions a bit of the history of Mr. Roseman's involvement in Chinese investments, explaining that Adam Roseman first came to China in 2007, when a short trip turned into a serious interest. His original intention was to merely close a deal in the solar power sector, but something clicked, as Mr. Roseman explained, "I fell in love with China, its people and culture straight away."
Adam Roseman noticed how hard people work in China, without complaining. "In the US, people make 75,000 dollars a year, working 35 hours a week. In China, they earn one tenth but work twice as long," Mr. Roseman pointed out. What began four years ago as his Asian fund ARC China quickly became one of Adam Roseman's main focuses, driven by his strong enthusiasm for China. Today there are several offices of ARC China in the country, including in Shanghai, Chengdu, Xiamen and Danyang.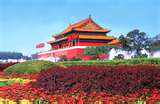 Signs of China's expanding economy abound throughout the country. In Dalian, one city in the north eastern part of China,   Adam Roseman sees all the signs of an impending economic boom. Dalian is a 'second-tier' city bursting with potential. In a tour of the city Adam Roseman noted the recently renovated historic city-center, which overlooks the Yellow Sea coast. Adam Roseman sees stately rocks above and pristine white sands below and imagines the city as a modern coastal resort. Adam Roseman isn't the only one to imagine such things. City planners share this vision and have planned new residences and luxury hotels, which are already under construction to create the resort of their dreams.
Despite the fact that old housing is being demolished in Dalian to make way for the new in the Dalian city center, prices for real estate are still quite low, compared to similar properties in mega cities like Shanghai and Beijing. Mr. Roseman does not expect these low prices to last forever, as he explains, "The world has not yet grasped the fact that the key developments in China are happening in the smaller towns." Adam Roseman and ARC China are getting ready for the boom in China which is coming soon. Eventually the rest of the world will catch up.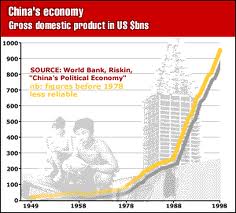 Adam Roseman of ARC Investment Partners sees good news in the continuing strong showing in the mergers and acquisitions sector of the Chinese marketplace. Overseas investors are seeing a great potential in the natural resources industry, which is the main industry which overseas investors are supporting as the M&A market continues to show robust activity. During the first half of 2010 not less than fourteen deals were signed in the natural resources sector, including the largest deal, Sinopec's acquisition of 9% in Synacrude, worth about 4.7 billion dollars. Another example of a larger M&A deal which is driving the success of this industry was the investment China Investment Corporation made in PennWest Energy, valued at a total of 1.2 billion dollars.